Plexiglass display stands
Plexiglass display stands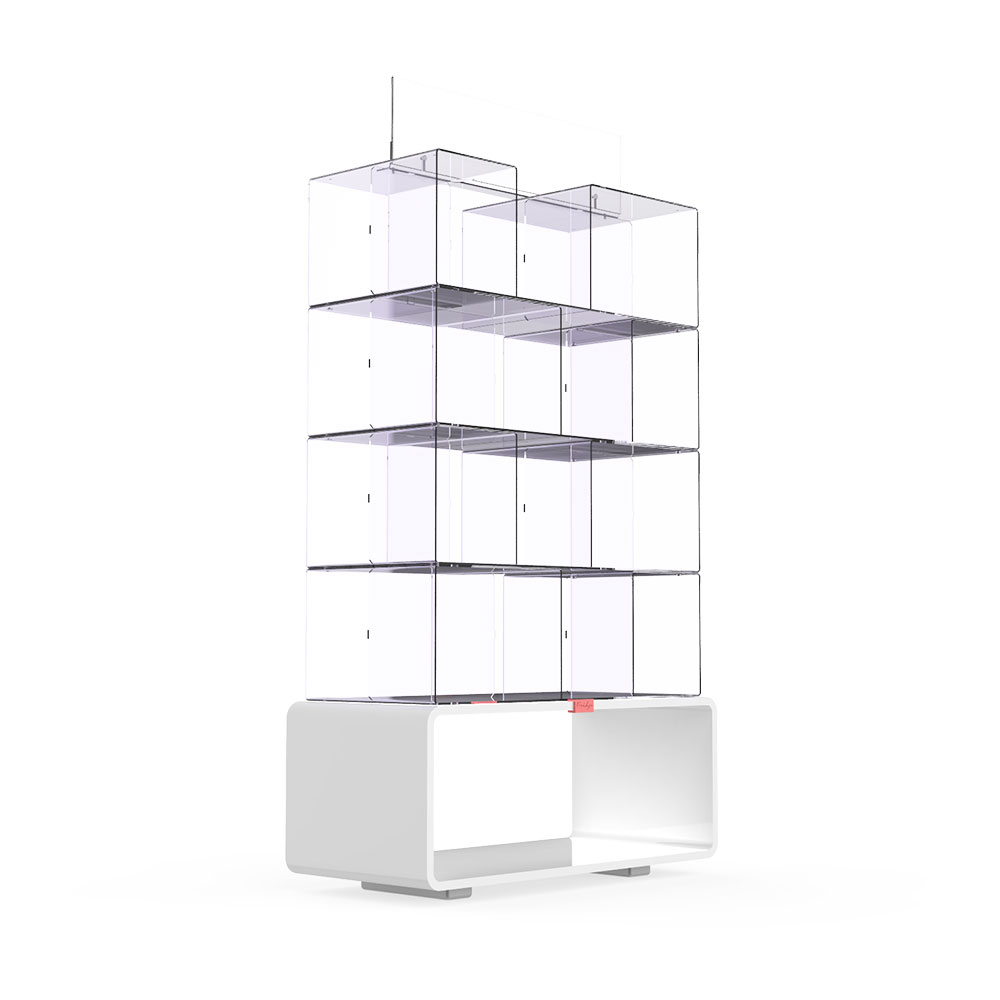 Plexiglass display stands
Plexiglass, Perspex, Vedril, Setacril, Vitroflex are some of the most common trade names used for polymethyl methacrylate (PMMA). It is a plastic material, the polymers of methyl methacrylate, methacrylic acid ester, a material as transparent as the glass, made of different shaped and thick sheets; sandblasted, polished, matted, double sandblasted, embossed, frozen finishes. For clarity, it usually is much more transparent than glass and much more similar to optical fibre; depending on its formulation, it is more or less infrangible. This is the reason why it is often used for safety glazing, accident prevention and furniture products.
Our plexiglass display stands
Bussetti e Mazza suggests several sturdy, smart and elegant
plexiglass display stands
, originally designed for pharmacies but also advisable for different shops or window dressing, to display all kind of items or advertising messages. Counter, floorstanding, freestanding, different shaped display stands, available in vatious colours, such as classic bright polished, opaline, transparent and more modern fluorescent colours, much used today for many display stands.